The Curve Clean Eq Booster

Reveal what's behind your tube amp

Generate rich harmonics

Increase definition


Master your sound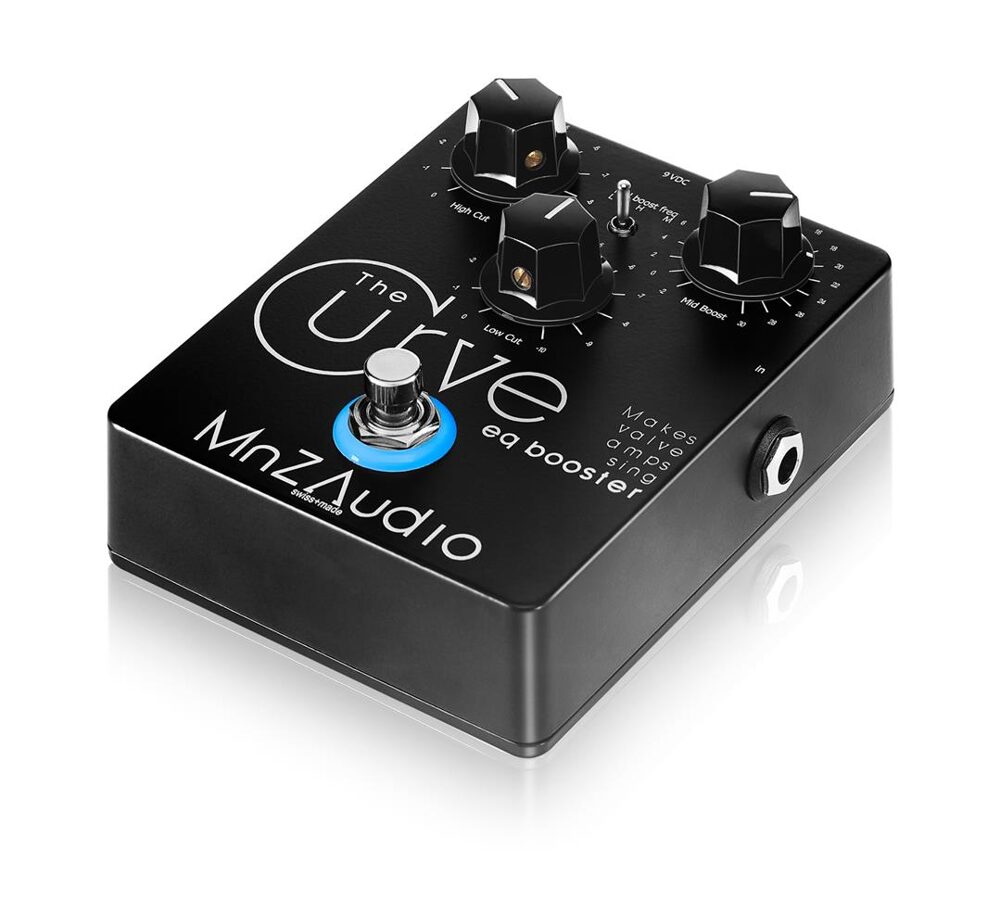 The secret of pros
The Curve Clean Eq booster's purpose is to shape a guitar signal to get the maximum harmonics by saturation out of tube amplifiers.
I've been making custom tube amps for over 15 years, so I have a pretty good idea of the problem.
To properly "drive" the tubes, so that they produce the much sought-after musical harmonics, a very high voltage is needed that most boosters on the market cannot provide.
Capable of more than 32db of boost in the mid-range, and a very strong reduction of the two extremes of the spectrum, this booster works with an internal circuit to increase the supply voltage to + 18VDC and -18VDC starting from a battery's 9V which gives it a very wide dynamic range without distorting the guitar signal at all. It can output almost 12VAC which allows it to saturate absolutely any tube amp, even the cleanest. Enough to transform a Twin Reverb into a hard-rock monster, yes we tried it but plugged into a 4×12 with V30. Thrills guaranteed!
You can select one of the 3 central frequencies to boost the mid-range with the "Mid Boost Freq" switch by attenuating the highs (limit noise and aggressive frequencies) with High Cut and very strongly attenuating the extreme low end with Low Cut, again this limits the background noise because the guitar emits nothing so low, and prevents unpleasant blocking distortion: so you get hyper-defined palm mute no matter how much you boost!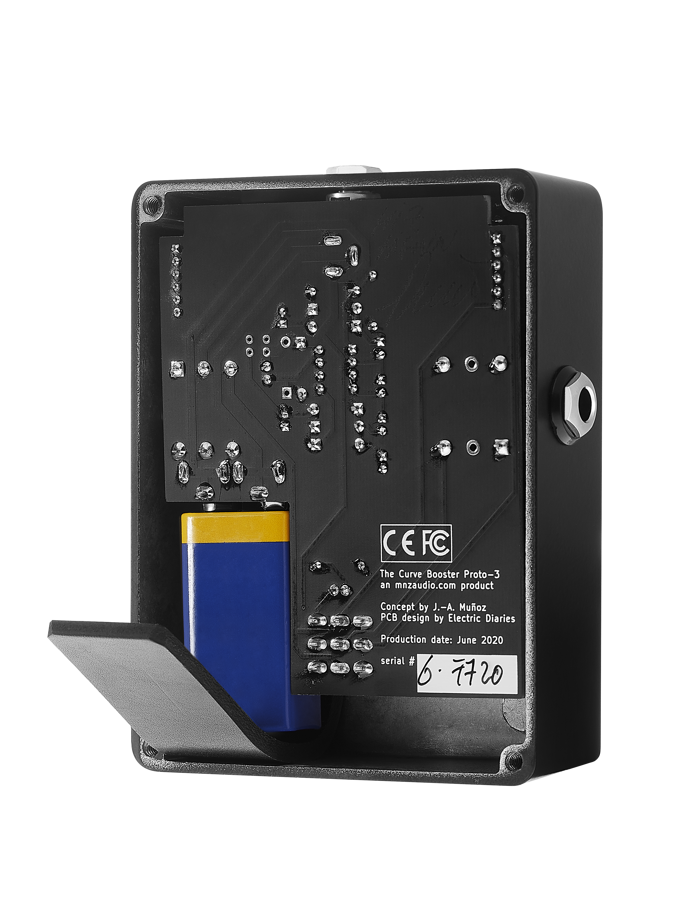 The Curve: makes valve amps sing
Sound is our passion so don't hesitate to ask Tony your questions: tell him about your equipment and what you're looking for, chances are he can advise you.
He is there to help you in your quest otherwise what would be the use of all this?
Please use the specific field of the Contact page for this.
Thank you for your visit!